Cinematographer based in Oslo, Norway. Varied experience of TV Drama, Humor, music videos, Commercials, Documentary and more. Some projects mentioned below, more complete list at IMDb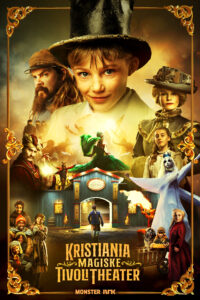 Family drama about the life and characters attached to a small theatre in early 1900s Oslo. released in december '21.
Produced by Monster for NRK. Directed by Atle Knudsen and Tonje Voreland. Shot by Odd Reinhardt Nicolaysen and me.
Episodes available here
(24x22min Premiered Dec'21 on NRK)

Dramaseries set in Lofoten about two brothers that has drifted apart. Starring Kristoffer Hivju, directed by Kristoffer Metcalfe, produced by Nordisk film. Premiered in the main competition at the Series Mania festival. Sold to among others BBC and ARD(Germany).
Third prize at the Prix Europa awards 2019.  Three Gullruten-nominations (Norwegian Emmy) including best cinematography TVdrama
(8x45min Premieres Oct 2019 on NRK1)

Musical/documentary-series by Ylvis.
Seven Gullruten nominations, one of them best cinematography TV-drama
(7×23 minutes, Premiered Feb 2018 on TVNorge)

Cinema documentary about Magnus Carlsen, premiered at Tribeca film festival and released in Norway in sept 2016

Five episode TVdrama about a group of comedians on a failed tour of western Norway. Produced for NRK by Nordic Stories. Director David Skaufjord.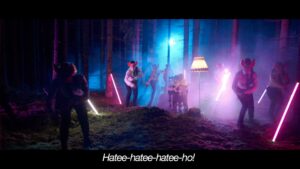 Music video directed by Ole Martin Hafsmo that became quite a hit with over 1 billion  plays on Youtube and multiple remakes and covers. It also turned into a childrens book.
Contact
+47 45451751
brev@maggaloo.no


EDUCATION
Cinematography  – 3 year bachelor,The Norwegian Nathional Filmschool
Art history – University of Bergen
Practical film making, one year – European Film College, Denmark
Film history and theory, one year – University of Oslo
Photography and graphic design, one year – Arbeiderbevegelsens folkehøgskole
Media studies, three years – Nesbru VGS